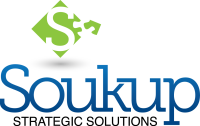 This Easter, learn how one good egg helped another
By: Todd Withrow | March 29th, 2013
Without an online presence, Sheryl Soukup knew she was limiting her company's reach and growth. To better serve nonprofit organizations nationwide, Sheryl decided it was imperative to grow Soukup Strategic Solutions' awareness by becoming visible, searchable and available online. She sought a website design firm that would deliver the ease in navigation, organization and professionalism clients expected from her offline operations.

Soukup Strategic Solutions helps nonprofit organizations navigate fundraising efforts and business management. Soukup counsels clients in strategic planning, board development, grant writing, and the development of fundraising and marketing plans.
When searching for a website design firm, Sheryl focused on companies that implemented the same strategic direction they provided their clients. She admired how NicheLocal managed its own company blog. She envisioned a resource where prospective clients would learn more about her company's unique approach, how she successfully served clients in like industries, and topics relevant to nonprofit leaders. Based in Atlanta, website design firm, NicheLocal helped Sheryl realize her goals. Although headquartered in Atlanta, NicheLocal serves clients nationwide and has offices in Naples, FL and Charleston, SC.
Helping companies realize their potential
Many small business owners who operate without a website can be intimidated by the perceived time, efforts and budgets involved. NicheLocal created a semi-custom website for the consultancy, providing design and development services throughout. NicheLocal's semi-custom website offering enables clients to choose from a range of website design templates. Once the template has been selected, NicheLocal then adds the client company's logo, alters template colors to complement the logo, and designs the home and interior website pages.
Guerilla Media, a regional video production company and fellow advocate for high-quality, low-cost offerings for small businesses, partnered with NicheLocal's Naples, FL team to create video content for the Soukup website.
Similar to other small business owners, Sheryl hesitated to go online because of the perceived time and resources required. Less than one year after the business launched, Soukup relies heavily upon her new website as a brand awareness and marketing tool, and she couldn't imagine running her business without it.
When asked about her experience working with NicheLocal, she expressed her gratitude saying, "I appreciate the careful attention to detail and all of NicheLocal's creative ideas, which resulted in a website I am very proud of," stated Sheryl.
To learn more about how your company can benefit from either a custom or semi-custom website, please email us at sales@nichelocal.com or call 866.413.7952.