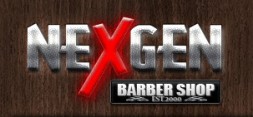 Tabatha Takes Over: A No-bull Critique of a Noble Profession
By: Todd Withrow | May 14th, 2013
Tabatha Coffey is feared by business owners, employees and audiences alike. A recent episode of Bravo's hit reality TV show, Tabatha Takes Over, features the critique of a NicheLocal client, NexGen Barber Shop.

Owner, Mike Garcia, and his team know how to groom Southern gentlemen. Offering old fashioned service from the next generation of barbers, NexGen Barber Shop, Murfreesboro, TN, has been shaving and cutting men's hair since 2000. Men of all ages and their children have helped build and maintain NexGen's traditions.
Tabatha Enters Stage Left
Circumstances in Mike Garcia's life led him to scale back his dream of evolving NexGen into an upscale barber shop. The dream of taking his salon to the next level was on hold, and Garcia was focused on managing daily operations. In fact, everything was business as usual until Tabatha arrived.
Airing now, the Tabatha Takes Over episode highlights Tabatha's week-long critique of NexGen Barber Shop. NexGen's founder and his team endured her honest feedback on their business operations, and she didn't miss a single detail. One week later, the next generation of NexGen was born:

Next Step: Building a Website to Mirror the Sophistication of NexGen's Physical Space
NexGen graciously accepted counsel from both online and offline experts. As a result of his positive experience with Tabatha and her team, Mike approached NicheLocal for help with his website. Headquartered in Atlanta, website design and digital marketing firm, NicheLocal worked closely with NexGen to translate NexGen's physical makeover and operational improvements through a newly-designed website with enhanced functionality. Pictured below, visit www.NexGenBarberShop.com for a full tour of the NexGen website.

Together, Garcia and NicheLocal achieved his vision of a skillful design, an easy-to-use website and ecommerce capabilities. Today, Mike has the look and feel of the website he imagined with metal, leather and wood imagery, as well as an image gallery that demonstrates the care, precision and service his clients receive.
The image below features NexGen's signature service. Their nine-step shave, begins with pre-shave oil, continues with a rich, hot lather, and is followed by a hot, oil-infused towel. NexGen's barbers then use a straight razor first with the grain, apply a hot towel, lather the skin, and shave against the grain to ensure closeness. The relaxation continues with another round of hot towels, an aftershave balm to hydrate, and a calming facial massage.

Key to Success
A critical component of Mike Garcia's success was his ability to admit he didn't have all of the answers. The NexGen team has polished its client relations, physical surroundings, business operations and digital capabilities, and continues to improve upon operations whenever possible.
"We wanted to stay true to our craft by ensuring excellence with every client experience," said Mike Garcia. "I spent a lot of time connecting with website companies closer to Murfreesboro, but I chose NicheLocal because they were more attentive and provided better service than larger agencies."
To learn more about how your company can benefit from the design and development of a new website, a redesigned site, or online marketing tools, please email NicheLocal at sales@nichelocal.com or call 866.413.7952. In addition to Atlanta, NicheLocal has offices in Naples, FL and Charleston, SC, and serves clients locally in the Southeast, as well as businesses nationwide.