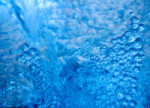 NicheLocal Helps Naples PR Firm Launch Newest Offering
By: Todd Withrow | October 4th, 2013
Next month, a Naples-based PR firm, AboveWater Public Relations and Marketing, will launch a service offering with the help of the Naples website design team of NicheLocal. The website design and digital marketing firm will design, build, launch and monitor the PR firm's newest online offering.
By working with NicheLocal to integrate a content management system (CMS), AboveWater will have full ownership and control of its website and will be able to make immediate updates to stay on pace with digital media updates and consumers' "always-on" approach to media consumption.
When asked why she chose to work with NicheLocal, AboveWater president, Cindy Dobyns, stated, "The professional team at NicheLocal has created effective websites for several AboveWater Public Relations clients in the past five years. When it was time to focus on our own marketing, we felt confident that they had the technology and the expertise to take our message to the worldwide web."
For more than seven years, Naples website design and digital marketing firm, NicheLocal has created websites and online marketing programs for close to 1,000 mainly small-to-medium-size businesses. In addition to Naples,
FL, NicheLocal has offices in Atlanta, GA and Charleston, SC, and serves clients locally in the Southeast, as well as companies nationwide. To learn more about how your company can benefit from online design, development and marketing counsel, please email NicheLocal at sales@NicheLocal.com or call 888.978.9254.