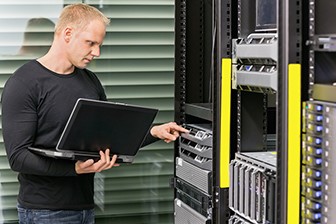 NicheLocal Builds Website for High-level Telecommunication System Integrator
By: Todd Withrow | August 21st, 2015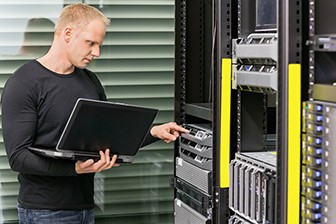 Atlas Technology Solutions helps customers design, build, and maintain cutting-edge telecommunications networks. They are a system integrator offering seamless operation to companies that want to expand, upgrade or replace their hardware, connectivity, and networks.
Atlas Technology Solutions was founded in 2007 by Robert Ward, an accomplished engineer with over 25 years of experience in telecommunications, including network design, project management, and technical support. The combination of their staff's 65 collective years of engineering and installation experience and their best-in-class expertise has led to steady growth. Atlas Technology Solutions began providing engineering and installation services for Digital Access and Cross-Connect Systems (DACS) in 2008. They expanded to offer turnkey services to telecom providers looking for a reliable partner to integrate equipment in 2009 and in 2010 they began providing services directly to manufacturers.
Atlas Technology Solutions knows that it can be a challenge to find a professional services provider who has expertise in legacy equipment and proficiency in the latest technology; this is necessary to integrate today's telecom systems. Their experience in planning, implementation, and maintenance support for video, data, voice, and wireless networks along with the ability to meet critical deadlines-whether for local or national work-garners the trust of their customers. They are also experienced in integrating systems for a wide range of equipment manufacturers-an important quality as today's broadband networks require products from multiple manufacturers to be interconnected. In fact, they partner with several leading manufacturers such as Cisco and Fujitsu.
Atlas Technology Solutions ensures the lowest cost and highest quality with their attention to detail which they believe is the key to successful network planning to make sure deployments are on-time and on-budget. Planning services include engineering documentation packages (EDPs), network assessment and design, and site surveys. During deployment, they offer more accountability, more efficiency, and lower cost by replacing technicians with limited skill sets with turnkey technicians and dedicated project managers that complete the job from start to finish. Deployment services include project and material management, installation, engineering, provisioning and testing. Once a network is configured it is important to maintain it with software/hardware upgrades and network expansion to keep them running at peak performance.
Atlas Technology Solutions needed a very simple and minimalist website that showcased their knowledge and strengths. They wanted to highlight their experience with multiple manufacturers which sets them apart from their competition. Their ability to get the job done quickly and smoothly was also important to show the visitor. The website needed to be pleasing to the eye and straightforward. NicheLocal built a custom designed brochure site for Atlas Technology Solutions in WordPress that is to-the-point and informational. They can add, edit, and delete content and pages independently using a Content Management System (CMS). Visitors can easily view a list of partners that call on Atlas Technology Solutions. NicheLocal feels that this site serves its purpose well and meets the objectives of the client.
You may view their new website by visiting: www.AtlasTech.org