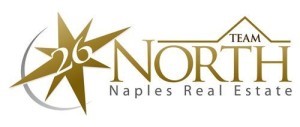 NaplesUptownRealtors.com & 26 North Merger
By: Todd Withrow | December 1st, 2014

About the Company:
Naples Uptown Realtors has merged with 26 North to form the 26 North Team. The 26 North Team believes that it's smart to realize that every city and town is unique when it comes to investing in real estate. Located in beautiful Naples, FL, the 26 North Team knows how to effectively show their clients what it is that sets Naples apart from other destinations. They can answer questions about what makes Naples a great place to live and invest because they know from experience that Naples is a unique gem on the Paradise Coast filled with vibrant people who value great food, culture, and gorgeous weather.
The 26 North Team proves that just as "not all places are the same; not all realtors are the same". Clients can trust in and rely on their combined knowledge and experience to help them find their dream home that fits their budget and lifestyle. At the forefront of The 26 North Team are Ellen Dulikravich and Dana Perkins. Ellen brings 30 years of experience as a realtor to the table and moved to Naples from Pennsylvania due to the wonderful lifestyle it has to offer; she has experienced first-hand what the transition can be like. Dana Perkins is a respected marketing executive and a licensed realtor proficient in industry networking, comprehensive knowledge of the housing market, and ability to use cutting edge resources to minimize risk for her clients.
Client Challenges & Goals:
NicheLocal has been serving Naples Uptown Realtors' marketing needs for 2 years. They first called upon us to design and develop their new company website. Since they merged with 26 North they need us to consolidate the two websites to show that both companies are now part of one team. This will cause a few changes to occur in their design and content but as always we're up for the challenge!
NicheLocal Proposed Solution for The North 26 Team:
NicheLocal will be switching the Naples Uptown Realtors domain and ensure that all searches for their name company name will forward to the new website address. New biographies and staff pictures will be added to the website. The North 26 logo will be added to the header of each interior page to be alongside the Naples Uptown Realtors logo. The colors of the site will also be updated to match their new brand. NicheLocal congratulates both companies on their recent merger and is happy to be working with The North 26 Team on their marketing needs.