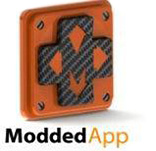 App Innovator Selects NicheLocal for International Launch
By: Todd Withrow | September 20th, 2013
Augmented reality applications enhance users' existing environments by enabling them to change daily, routine surroundings at home, school and work to extraordinary experiences.

Preparing for its formal launch later this year, ModdedApps has selected the Naples website design team of NicheLocal to build and launch its custom CMS website, including creating an intuitive, custom design, developing an engaging website and integrating WordPress CMS for ModdedApps' ease in updating in the future. In addition to hosting ModdedApps' website, NicheLocal will also continually monitor the security of their website for potential threats via WebsiteWatcher.
Coupled with the goal of generating interest online for the company's products, ModdedApps' upcoming website will also serve the company as a visual aid when its leadership introduces the app to the technology world at CES, the "the proving ground for innovators and breakthrough technologies for more than 40 years—the global stage where next-generation innovations are introduced to the marketplace."
Seasoned entrepreneur and founder of Naples-based ModdedApps, Roger Romero commented on his decision to hire NicheLocal to ensure his preparedness for the months ahead by saying, "I was thrilled with their work the first time we collaborated, and I trust them to deliver the design and functionality we need to successfully promote and offer our consumer app."
For more than seven years, Atlanta website design and digital marketing firm, NicheLocal has created websites and online marketing programs for close to 1,000 mainly small-to-medium-size businesses. In addition to Naples, FL, NicheLocal has offices in Atlanta, GA and Charleston, SC, and serves clients locally in the Southeast, as well as companies nationwide. To learn more about how your company can benefit from online design, development and marketing counsel, please email NicheLocal at sales@NicheLocal.com or call 888.978.9254.